Order service at 9€/h
Service price after tax deduction, about 7€
No administrative costs
Service includes employee insurance
The transport to your home is included in the servie's price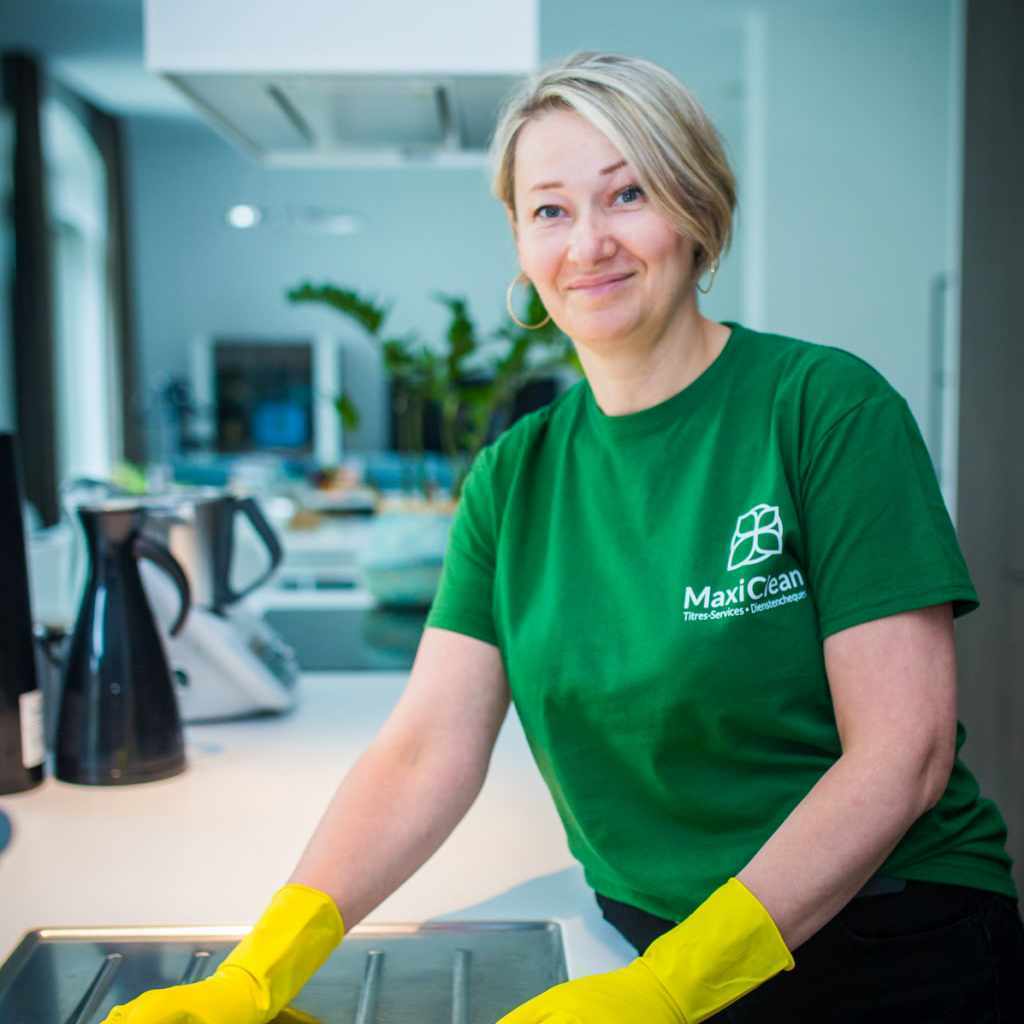 How can we help you?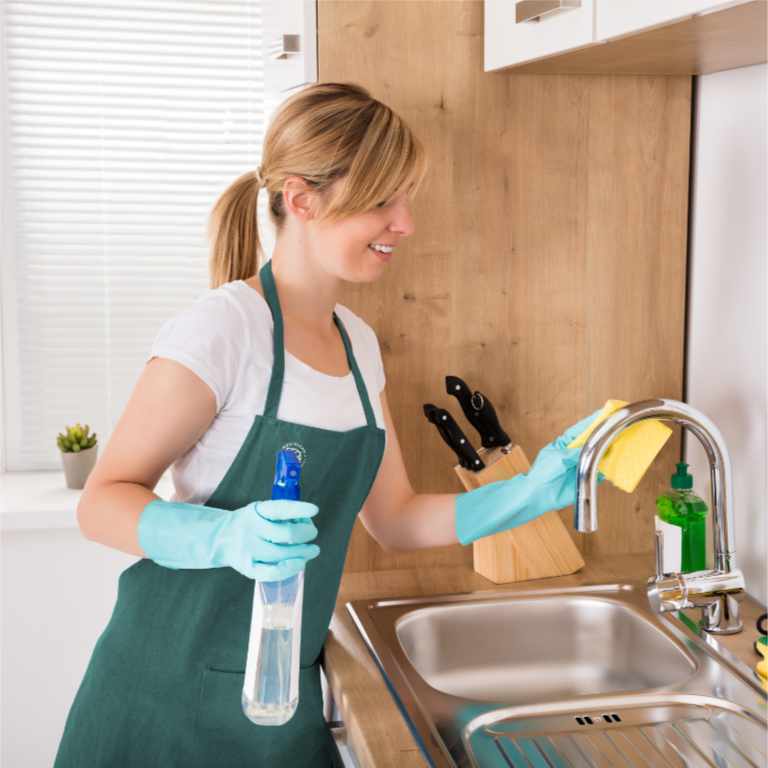 Cleaning
Cleaning of rooms such as kitchen, bathroom, living room, bedrooms – including the dusting, vacuuming, washing of floors, but also washing dishes and furniture; cleaning of appliances such as oven, washing machine, cleaning of terraces and garages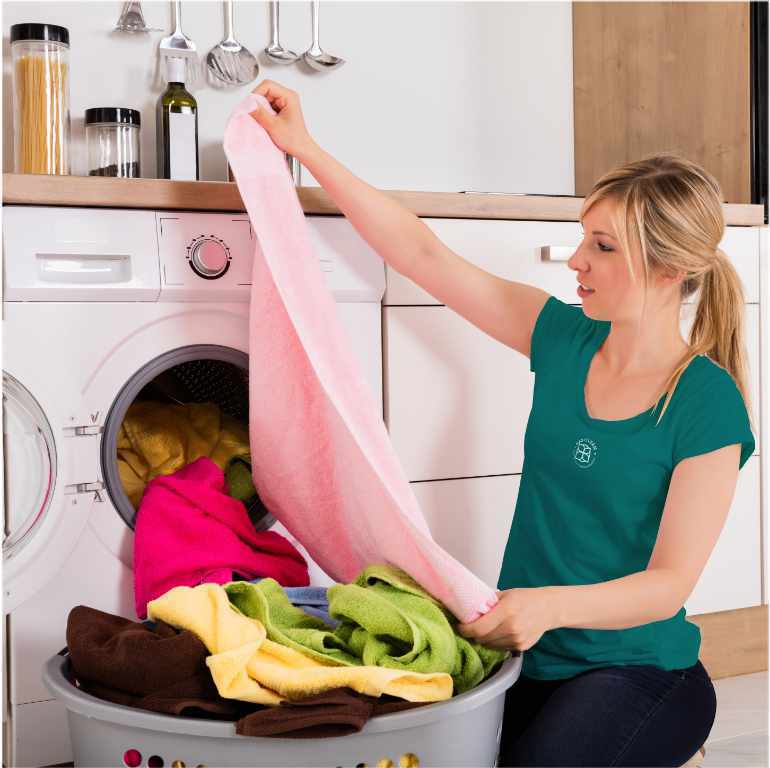 Washing
You can leave your laundry up to housekeeping and when you come back you can enjoy clean and pleasant smelling clothes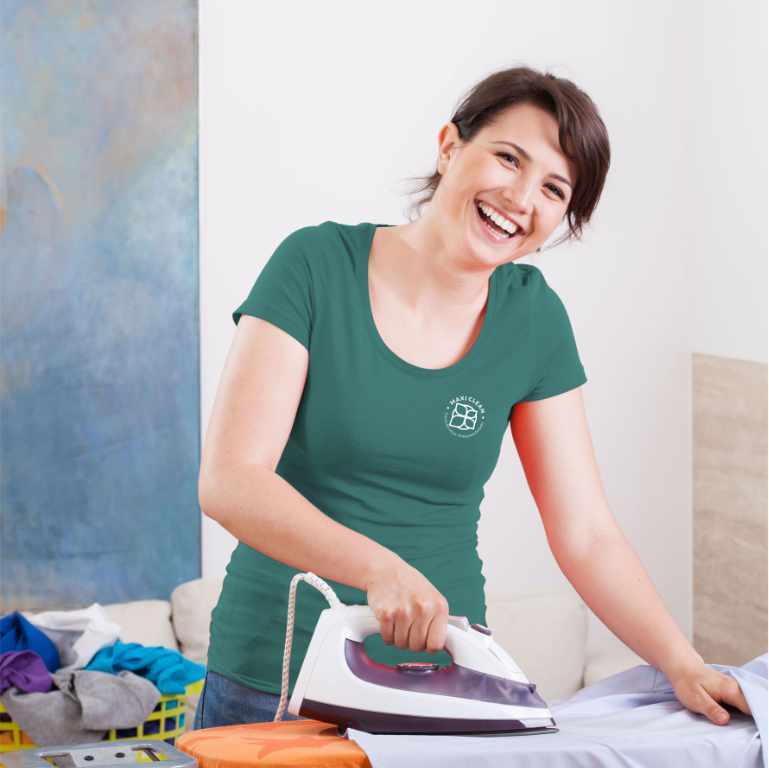 Ironing
Your housekeeping can do it at your home or you can also take advantage of the ironing staff in one of our offices to pick up your ironing at your convenience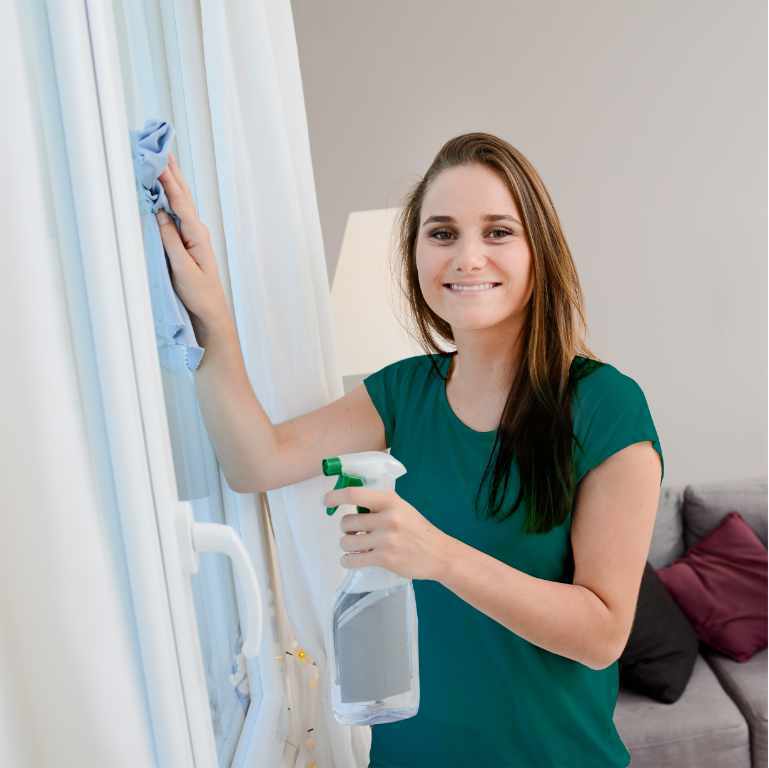 Window cleaning
Our housekeepers are expert at their work and can wash windows without streaks or shadows
Preparing meals
Not a fan of cooking? No problem, your housekeeper will be more than happy to prepare a delicious meal for you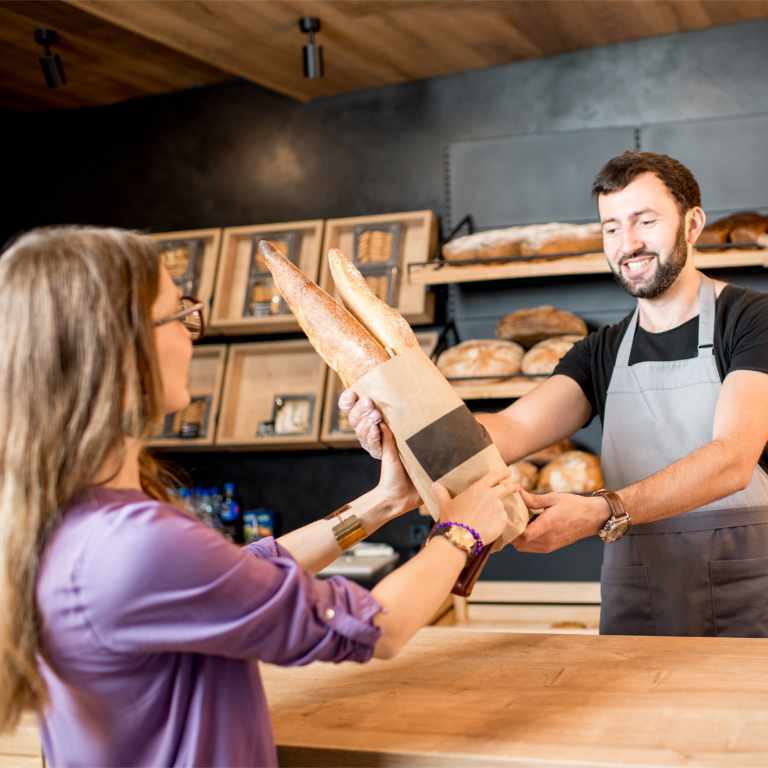 Making small purchases
Just give your housekeeper your shopping list and the money you need, and they will do the shopping for you, bring it home and take care of unpacking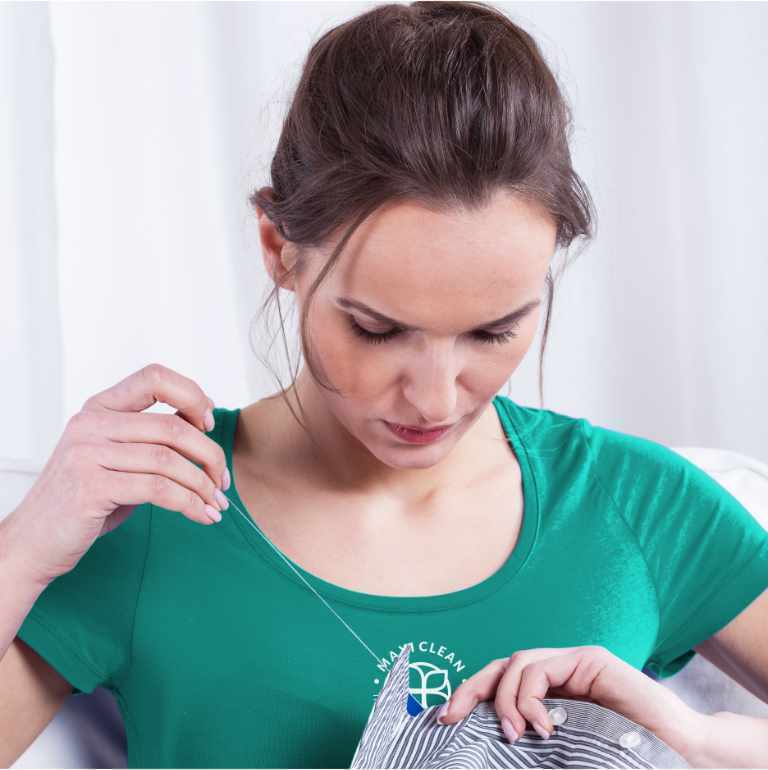 Minor sawing works
Does your favorite shirt miss a button? All you need to do is tell your housekeeping, and surely it will be done
About us
In MaxiClean we care about your home as our own, so that you can spend your free time on what matters to you.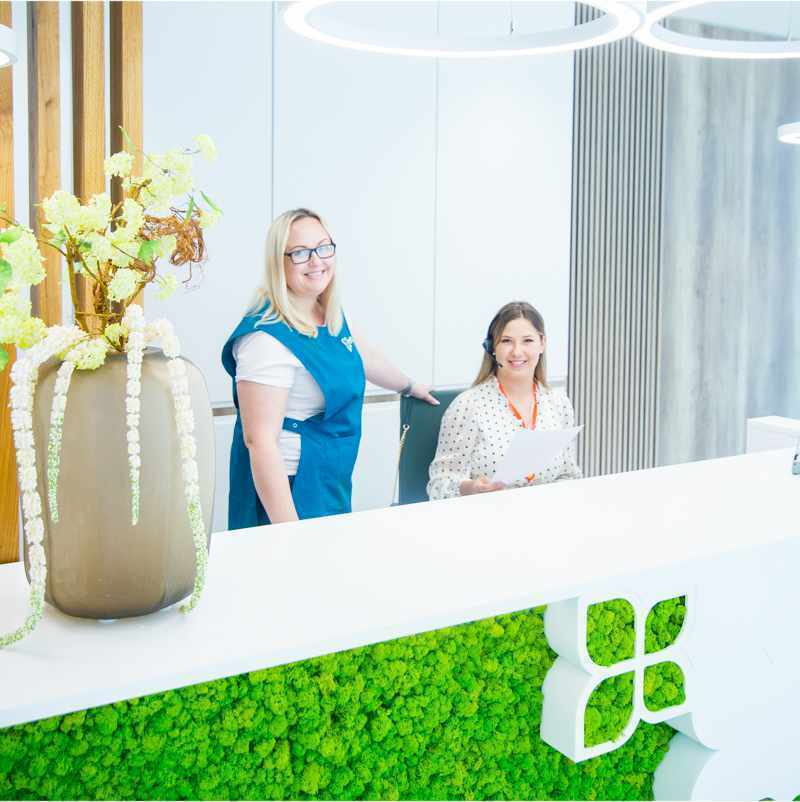 For more than 13 years, we have been providing home assistance – good working conditions based on respect, trust and friendliness. Our success is based on a simple principle: we care about our employees and they care about our customers.
MaxiClean is a socially responsible company, we implement development programs for our employees every year, work to improve women's working conditions in the Titres–Services sector, we run numerous projects for children and the youth, and we get involved in important social campaigns.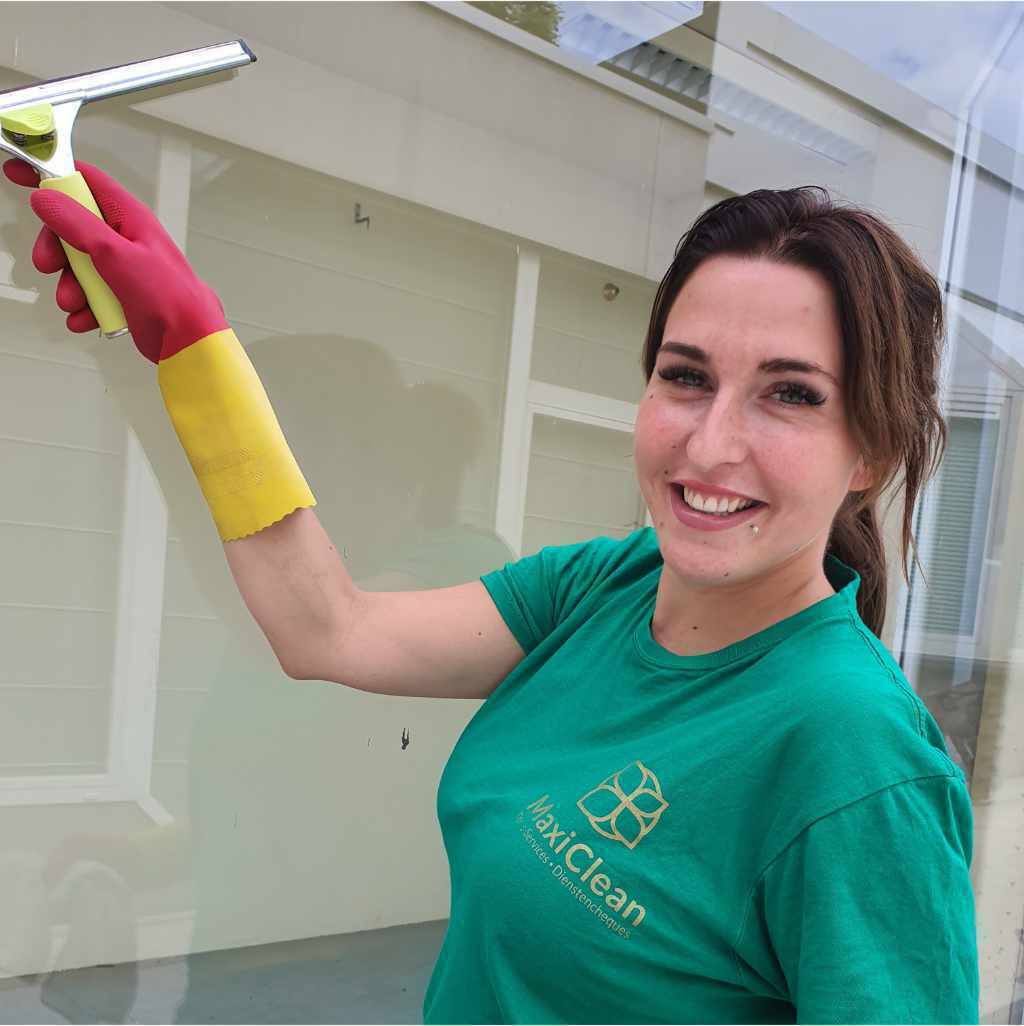 In MaxiClean we offer a service with competitive edge in:
RELIABILITY
We offer a service tailored to your needs – tell us what you expect and we will do our best to meet your needs
We are always for you when you need us – we guarantee supplementary service when your housekeeper is absent
We guarantee a short waiting time while maintaining a high quality service (most often customers receive service within 5 working days)
SAFETY
We provide transparent cooperation conditions – you can resign with1 month notice period at any time and come back anytime
Our employees receive regular instructions on the new regulations related to Covid-19, so that they know how to organize their work so that it runs safely for you and your family
Our staff are insured against accidents at work and any possible damages
TRUST
Always the same trusted person at your home
You can entrust us with your keys - as 81% of our customers have already done so!   
Are you going on vacation? We will make sure you come back to a clean and fresh home
COMFORT
Do you work online and comfort at home is key for you? We understand this, so we will provide you with a discreet, quiet cleaning service so you can focus on your work
Do not take our word for it. Check us out!
clients who have just entrusted us with their homes
housekeepers who have trusted us
years of cooperation based on respect and honesty
agencies run by engaged and competent administration officers